BP have signed a global frame agreement with Norwegian software company NEMS for the use of their NEMS Environmental Management Software Suite. Roll-out starts with UK in 2021 with the aim to replace their existing bespoke solution.
With an established goal of Net Zero Emissions from their operations by or before 2050, BP need complete control of all their emissions sources. BP UK has been utilizing an internal bespoke solution for their environmental operations over the last decade which was becoming more and more complex to maintain. BP saw the need to for a new robust and comprehensive environmental management solution to meet their current and future requirements. BP identified NEMS as their preferred solutions provider. With the current focus on energy transition, climate change and GHG emissions it is more important than ever to have a transparent and compliant reporting solution in place.
«We are looking forward to working with the NEMS team to further strengthening our environmental management and reporting process.»

Ross Nickson, Regulatory Compliance, Senior Advisor – Production & Operations North Sea Region - BP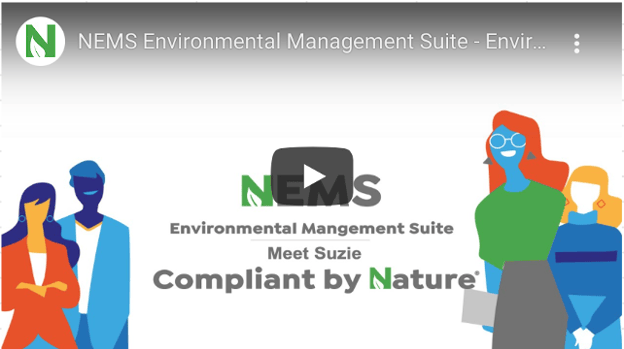 NEMS has been helping and assisting Oil & Gas companies with environmental software and studies since the mid 90s. NEMS Environmental Management solutions are already in use by over 20 Oil & Gas companies which operates within some of the most stringent rules and regulations related to environmental emissions in the world.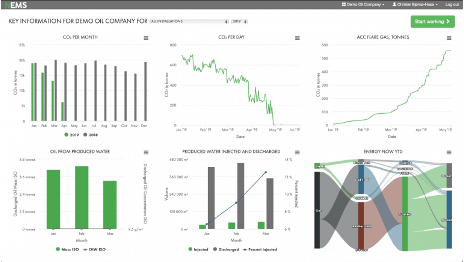 NEMS software are off-the-shelf solutions that are offered as Software as a Service(SaaS). This enables quick deployment and solutions that are continuously improved as part of our service. The solutions are developed by and for oil & gas experts and provide industry standard best practice approaches for environmental reporting. NEMS software integrates directly with the production data management systems (PDMS) and hydrocarbon accounting solutions to ensure transparent and traceable environmental data, that offers a single source of truth for the entire organization. All your emission sources. Including combustion in flare, engines, turbines, heaters, boilers, test burning and much more. Fugitive emissions, direct emissions, emissions from loading and storage and more are covered in detail. Ready for further reporting to corporate ESG reports or authority portals such as EEMS or CO2 trading schemes such as EU ETS.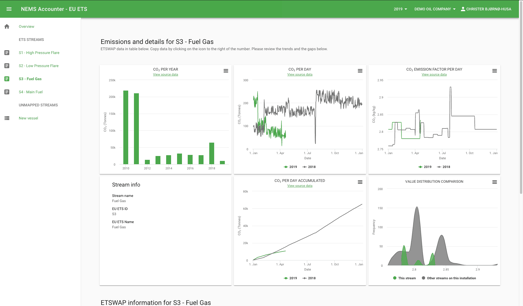 «With demands of environmental performance data increasing from both shareholders and authorities. We believe that our NEMS suite enables our clients to stay ahead of the game and get the data they need from our systems whenever needed.

We are truly excited to work with one of the world leaders in the energy sector and help BP leave their spreadsheets behind.»

Christer Bjørnø-Husa, Sales & Marketing Director - NEMS AS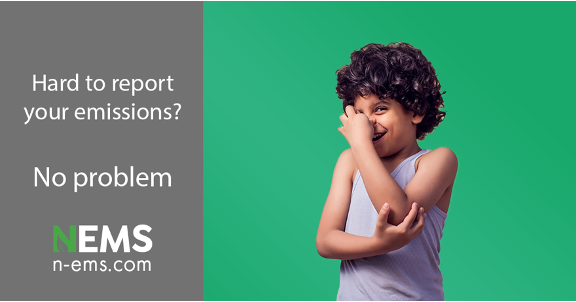 NEMS Environmental Management Solutions consists of three modules:
NEMS Accounter – day to day environmental operations
NEMS Chemicals – environmental documentation database on chemicals used offshore
NEMS Panorama – Corporate collaborative reporting solution for ESG reporting purposes
Our environmental management software is compliant with ISO 14001/14031 and EMAS. The solutions have been through several audits with our clients.
NEMS AS was established in 1986 in Stavanger, Norway. Since the beginning we have assisted oil and gas operators, chemicals suppliers, authorities and trade associations with environmental advice. This includes numerous projects for Norwegian Petroleum Directorate, the Norwegian Environment Agency and Norwegian Oil and Gas Association. We have spearheaded several joint industry projects on emission quantification and national emissions and discharge reporting. Through our advice, the different stakeholders in the oil and gas industry have gained more accurate and consistent means of quantifying and reporting emissions.
«The signing of a global frame agreement with BP is a benchmark for NEMS. We are now working with multiple of the supermajors and see this signing as a further acknowledgement of the work we are doing as leaders in the Oil & Gas environmental reporting space being recognized by the leading Operating companies and environmental advisers themselves.

We are really excited to start our journey with BP UK and look forward to expand our activities together with BP in the years to come.»

Tom Dagstad, Manging Director - NEMS AS
To learn more about our solutions and offerings or to read about some of our other clients check out our website:
Contact information for further questions:
Christer Bjørnø-Husa
Sales & Marketing Director
E: christer.bjorno-husa@n-ems.com
T: +47 926 79 179