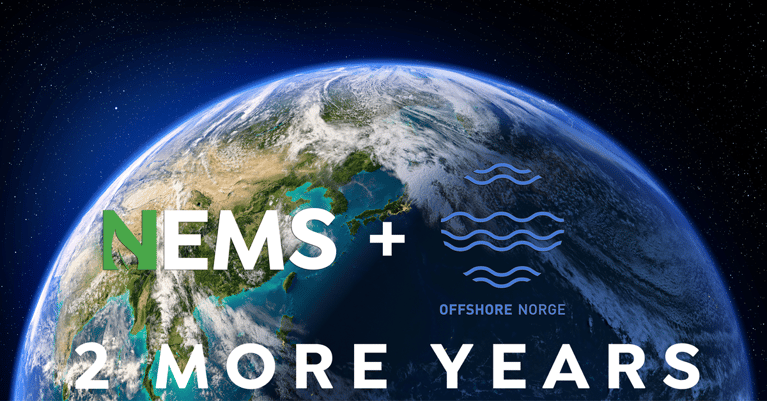 Offshore Norge chooses to exercise its option for two new years with NEMS for operating the environmental reporting portal Footprint.
In 2018, NEMS secured a 5+2 years agreement with Offshore Norge for operating Footprint, the official environmental reporting portal for all operators on the Norwegian Continental Shelf (NCS). This is an extension of an agreement entered into in 2015.
Using our experience from developing NEMS environmental SaaS solutions, we have created a reporting software tailor-made for the client's demand for an efficient and modern reporting portal. The solution we have made enables automatic reporting from the operators own environmental management solutions, reducing time spent on reporting tremendously. With decades of experience with analysing and trending environmental data, we also provide the client with an analytical toolbox enabling the users to draw insights out of the vast number of reported data.
In additional to all operators on NCS, Norwegian Petroleum Directorate, Norwegian Environment Agency and Norwegian Radiation and Nuclear Safety Authority are users of Footprint.
We are proud to have been awarded this extension by Offshore Norge. Being awarded this contract shows the trust Offshore Norge and the operators on NCS have in our capability of delivering such software solutions. The solution we have provided has been very well received, and we look forward to continuously meet and exceed the client's expectations.