Chapter 1 - introduction to scope 3
Author: ÖzlemYetkinoglu Sobhi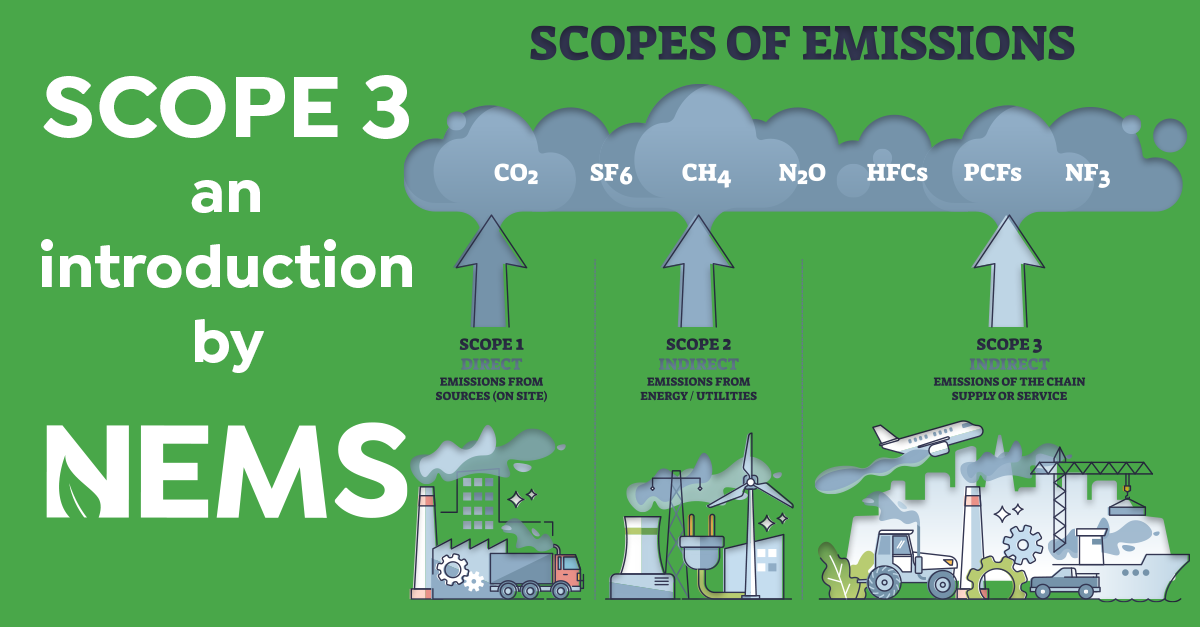 IPCC 6th assessment report published in March 2023 emphasizes that pace and scale of climate actions are insufficient to tackle climate change. Every increment of warming will intensify the extremes and the risks of global warming are larger than previously assessed, long-term impacts are in some cases multiple times higher. Therefore, efforts to minimize the global temperature rise are even more urging.
Paris agreement is a legally binding treaty signed by almost every nation on planet earth and aims to limit the global temperature increase in this century to 2 degrees Celsius compared to preindustrial levels, while pursuing efforts to limit the increase to 1.5 C degrees Celsius. It has been in force since November 2016 and works on a five-year cycle, where climate action plans called NDCs (Nationally Determined Contribution) are submitted by every nation. NDCs are updated every five year and then in every new submission parties are expected to submit more ambitious plans to reduce GHG emissions and to adopt to climate impacts.
IPCC 6th assessment report states that latest NCDs (declared in October 2021) shows that global warming will most likely exceed 1.5 degrees Celsius. Today we are at approximately 1.1 degrees Celsius and with the current rate we will reach 1.5 degree Celsius by 2040 already.
Nations most vulnerable to the impacts of climate change are those who have historically least contributed to climate change. These areas expose people up to 15 times higher risk of mortality due to floods, droughts and storms. This is extremely unfair. We are talking about app. 3.5 billion people here. These are areas with big development constraints.
Climate change threatens water and food security, health and wellbeing, infrastructure, and ecosystem structures, now with all this impacts intensifying with every small change in global temperature. But there is still hope…
IPCC 6th assessment report states that we already have options available to reduce GHG emissions and to adapt to climate change. However, emissions need to be cut quickly and sharply, aiming a global 50% cut by 2030. We have also successively made progress in adaptation planning and implementation across all sectors and regions. But gaps exist and will grow with current trends.
There is unfortunately no scenario where we can continue as before. This is something all policymakers need to recognize and come in terms with. The consequences are big for people and ecosystems. Along with, it is also very important to recognize that no nation is immune to the impacts of climate change and global action is a "must" to tackle it. Extreme heat effects human health both directly and indirectly via drought and thus malnutrition and famine. Changing weather patterns threatens fresh water sources and food security. Rising sea levels will destroy infrastructure and settlements. No food, no water, no home can eventually lead to civil unrest and thus a global migration crises. Today the world hardly handles civil unrests restricted to small regions on planet earth and suffers consequences. How can the world tackle a crisis in such a big magnitude? No one is immune.
How does Scope 3 emissions fit into all of this?
Scope 3 emissions are all emissions in a company's value chain, emissions which are not directly generated by the company but generated due to company's activities and are emissions which the company in varying degree can control or influence. These emissions come from sources such as purchased goods and services, transportation and distribution, and the use of the company's products and services by customers. As it is clearly understood from the latest IPCC report, government policies and planned actions per today are not enough to limit the temperature rise to 1.5 degrees Celsius. Business has an important role to play here. Business also has an added responsibility as it is one of the main contributors to the climate change. Shift towards sustainability requires innovation and leadership from business.
Apart from the historical responsibility business has, understanding value chain emissions will give companies business advantages. These are real risks facing the world today. With so much global focus on GHG emissions new and stricter regulations for business are yet to come. Climate change threatens the security of global supply chain and exposes various business risks. Addressing GHG emissions will keep companies prepared and alert for possible climate related risks and protect from their negative consequences.
Addressing Scope 3 emissions gives financial benefits by identifying areas in the value chain where carbon reductions are possible and feasible, which usually results in cost savings through improved transport efficiency, reduced energy use and reduced material waste. It responds to changing stakeholder and customer expectation by demonstrating company's commitment to sustainability and enhances brand reputation.
Supply chain emissions are fully captured with a Scope 3 emissions inventory. The latest CDP report shows that emissions from supply chain is much bigger than previously understood, and bringing spotlight on supply chain emissions has an increased importance. An accurate Scope 3 inventory requires collaboration with the suppliers, which can result in joint problem solving and better supply chain management. It will also build trust and enhance relationships between companies and their suppliers.
All things considered, addressing Scope 3 emissions will help reducing amount of GHG emissions released to the atmosphere on a much broader scale compared to addressing only direct emissions which has been historically done. It will not only help tackling climate change but will also provide direct advantages for companies through unlocking various business opportunities, saving cost, and protecting companies from various business risks. Lastly, Scope 3 is a voluntary reporting system today but will most likely be compulsory before long. The earlier companies start off this process bigger the gain will be.
Scope 3 standard prepared by the GHG Protocol provides an easy framework for reporting value chain emissions. The Scope 3 standard will be an important tool in understanding and reducing amount of GHG emissions released to earth's atmosphere.
To achieve the goals of the Paris agreement and to achieve a more sustainable, equitable and resilient future for all people and planet the world leaders are taking concrete actions. In 2015, UN adopted the 2030 Agenda for Sustainable Development which includes 17 Sustainable Development Goals (SDGs) which addresses economic, social and environmental issues, including climate change. EU demonstrated its commitment to transform Europe into the first climate-neutral continent by introducing the EU Green Deal in 2020. The EU Green Deal targets to reduce net GHG emissions 55% by 2030 compared to 1990 levels and achieve zero net GHG by 2050. EU has later introduced a broader set of regulatory initiatives under The EU Action Plan on Sustainable Finance, to support meeting the ambitious goals of the EU Green Deal. Work is also ongoing to adopt more regulations for the finance sector and to broaden those already adopted. These regulations aim to encourage capital flow towards sustainable financial decisions, scale up sustainable investments, as well as prevent greenwashing and enhance transparency in sustainability claims of financial products such as funds.
The EU Sustainable Finance Disclosure Regulation (SFDR) effective since March 2021, requires big financial firms to disclose relevant sustainability risks of their investment advice and imposes mandatory disclosure of a broad range of environmental, social and governance (ESG) metrics.
The EU Taxonomy regulation effective since January 2022 is a classification system that defines criteria for green and sustainable economic activities. This regulation provides a clear framework for defining when a company is operating environmentally sustainable and prevents greenwashing. EU Taxonomy is integrated into the SFDR (article 8 or 9).
The EU Corporate Sustainability Reporting Directives (CSRD), which is an extended version of the already existing Non-Financial Reporting Directive, went into force January 2023 and imposes mandatory reporting of ESG metrics for large companies in the EU.
These emerging new regulations are clearly emphasizing the inescapability of addressing Scope 3 emissions for business.
---
In our next blog post we will address why it is important for you to identify clear business goals for your Scope 3 inventory and how to define proper system boundaries. Don't sit idle waiting for this post, contact us and let us show how NEMS Panorama can help you with your Scope 3 reporting.